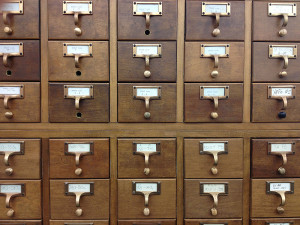 If we don't have it, let's find someone who does!  Interlibrary loan means asking another library to send an item the Rowley Public Library doesn't own.  This may take from a couple of days up to a few weeks, depending on the availability of the item at the cooperating library.  You have several options:
Request it from an MVLC member library
The Rowley Public Library is part of a consortium of 36 area libraries, and any of them will send their items to your local library. Check the MVLC catalog, making sure the "Library" is set to "Merrimack Valley Library Consortium" at the very top of the list. If you find what you're looking for, click on the "Place a Hold" button. You will have to log in using your library card number and PIN to place holds.
Use the Commonwealth Catalog
Search the Commonwealth Catalog, which gives you access to the millions of items in libraries across Massachusetts.  You will need to log in with your library card number to place holds.
Still can't find it?
To have our staff search outside of Massachusetts, call 978-948-2850 or email us at info@rowleylibrary.org