We are redesigning the teen space and we need your help. We really care about your thoughts and opinions. It would be awesome if you filled out our survey to tell us how we can improve your space at the library. Plus you will be entered into a raffle for a Jabberwocky Bookshop gift card. Return the survey in the box in the teen area or give to any staff member.
The Rowley Public Library focuses on purchasing materials that assist young people in completing their school assignments in addition to popular reading materials. We strive to cover a wide range of interests and subject matters for teens of all ages, maturity levels, and reading abilities.
The Young Adult collection includes fiction, non-fiction, paperbacks, audiobooks, magazines and comic books. Teens are not limited to the Young Adult area and may select books and media from any section of the library. Any item requested that the library does not own will be considered for purchase or borrowed via Inter-Library Loan.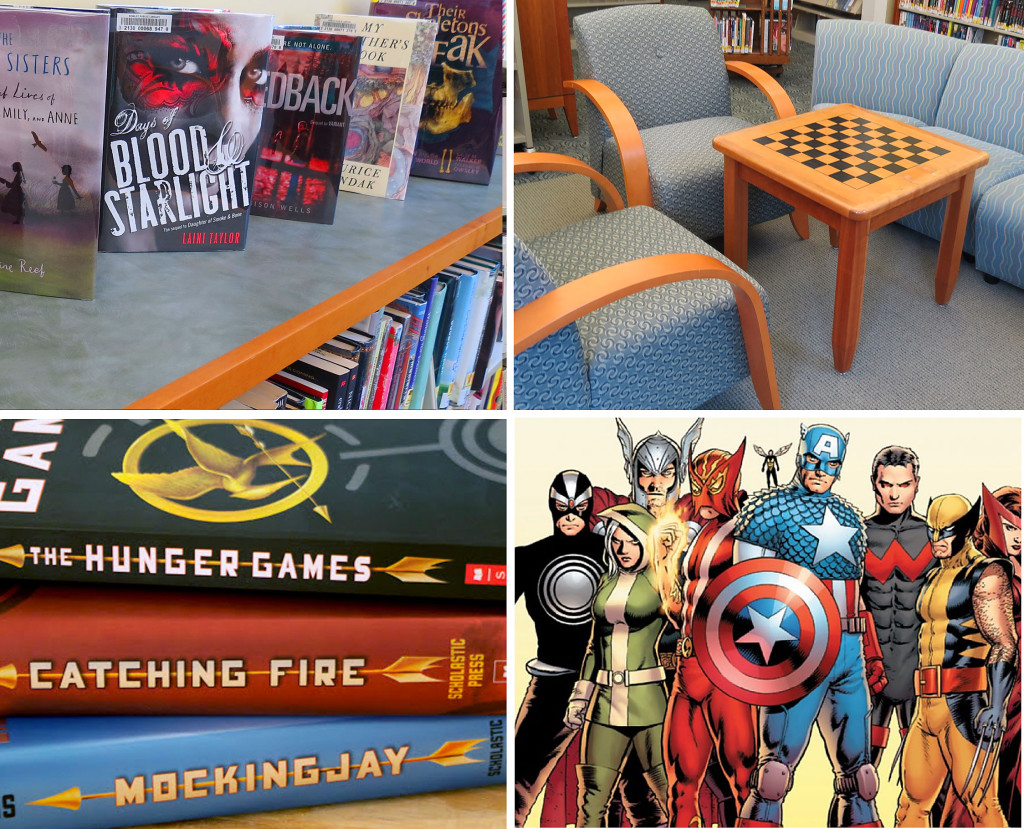 Games
A variety of board games are available for use in the library. Ask at the circulation desk for backgammon, Boggle, Clue, checkers, chess, dominoes, mancala, Scrabble or Sorry.
The library staff is happy to help if you need assistance finding library materials and appreciates your suggestions.
It's Time to Register to Vote!
YouthvoteMA.org is a website created as a resource for students to find information and opportunities to register to vote. The site www.youthvoteMA.org is targeted at high school students who are, or soon to be, of voting age. Junior and Senior years of high school are incredibly busy for students, and having a resource they can access 24/7 is helpful to answer questions about registering to vote, absentee balloting, and actually voting. Many students have plans outside of their hometowns after high school, and are hesitant to register at home. With information about absentee balloting and other options, this decision will be easier.
www.youthvoteMA.org provides answers to many common questions students have about registering to vote and voting. If their questions are not answered directly on the site, there are many other resources available to them on the site, including MA State Election Commission, MA League of Women Voters, and many others. The site also includes a "Do-It-Yourself" page, detailing how to organize and run a local Voter Registration Drive. youthvoteMA.org was created for students by a student, and strives to educate and address the needs of juniors and seniors who are looking to register to vote. If your school website would consider having a link to www.youthvoteMA.org, all visitors to your site would have the access to this information.
Follow us!