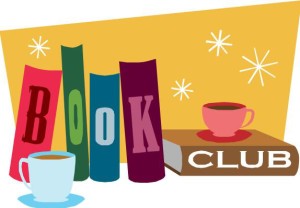 The Friends of the Library sponsor a moderated book club that meets on the first Thursday of every month, September through June, at 6:30 pm in the community room.
Current Book Titles
The Rowley Book Club will be reading The Underground Railroad by Colson Whitehead, winner of the Pulitzer Prize and the National Book Award.  Slaves Cora and Caesar attempt escape on the Underground Railroad, a secret network of actual tracks and tunnels beneath the Southern soil, encountering the strange yet familiar at each stop of their journey.  Join us on Thursday, May 3 at 6:30 p.m. for a discussion of this story of history we all share and the effects it has on the present day.  Pick up a book at the Rowley Library or order your own copy here.
Upcoming Titles
We will have copies of the current title waiting at the library!  Reserve your own copy, or pick up a copy of the book at the library, then join us for a discussion on the first Thursday of the month from September to June at 6:30 p.m.  All titles are subject to change.

Save
Save
Save
Save
Save
Save
Save
Save
Save
Save
Save
Save
Save
Save
Save
Save
Save
Save
Save
Save
Save
Save
Save
Save
Save
Save
Save
Save