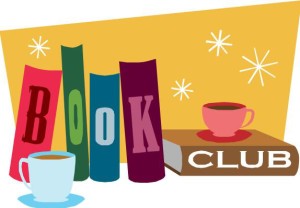 The Friends of the Library sponsor a moderated book club that meets on the first Thursday of every month, September through June, at 6:30 pm in the community room.
Current Book Titles
The Rowley Book Club will be reading The queen of the night by Alexander Chee, a New York Times Editor's Choice.  Lilliet Berne is a sensation of the Paris Opera, a legendary soprano with every accolade except an original role, every singer's chance at immortality. When one is finally offered to her, she realizes with alarm that the libretto is based on a hidden piece of her past. As she mines her memories for clues as to who could have betrayed her, she recalls her life as an orphan who left the American frontier for Europe and was swept up into the glitzy, gritty world of Second Empire Paris.  From hippodrome rider to courtesan, from empress's maid to debut singer, she transforms herself amid a complicated web of romance, obligation, and political intrigue.  Join us for a discussion on Thursday, February 8 at 6:30 p.m.   Pick up a book at the Rowley Library or order your own copy here.
Upcoming Titles
We will have copies of the current title waiting at the library!  Reserve your own copy, or pick up a copy of the book at the library, then join us for a discussion on the first Thursday of the month from September to June at 6:30 p.m.  All titles are subject to change.

Save
Save
Save
Save
Save
Save
Save
Save
Save
Save
Save
Save
Save
Save
Save
Save
Save
Save
Save
Save
Save
Save
Save
Save
Save
Save
Save
Save