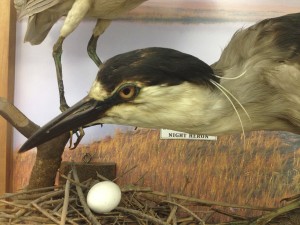 In 1898 Mr. Houghton was elected as a Library Trustee and served the library for 39 years until his death in 1937. In 1923 Charles A. Houghton donated his outstanding collection of mounted birds to the Rowley Free Public Library. This complete collection contains over 130 birds from both North and South America.
Mr. Houghton was a man of many occupations. He was a printer, ornithologist, taxidermist, photographer and baker.
The balance of this Historic Bird Collection can be seen on the second floor of the Rowley Town Hall.